Energy. Power. My people are addicted to it... a dependence made manifest after the Sunwell was destroyed. Welcome to the future. A pity you are too late to stop it. No one can stop me now! Selama ashal'anore!
Was hat dieser Dialog anno 2007 Traumata hinterlassen!
Seinerzeit vor einem hoffnungslos verbuggten Kael'Thas stehend, den Pullcounter dick dreistellig hat es uns etliche Raider auf ewig verbrannt, als wir den Drecksack dann endlich auf die Bretter schicken durften!

Dieses Mal, anno 2021 ging es dann doch um einiges schneller. Heute haben wir den Herrscher des Tempest Keep recht solide mit erstaunlich wenig Pulls in Summe (waren es überhaupt 20?) über die Planke gejagt und um seine Beute erleichtert. Damit hätten wir nun auch den aktuellen Content Clear und können uns für die kommende Phase die Taschen voll machen.

Der nächste Dialog, auf den wir uns dann tierisch freuen dürfen beginnt mit: Akama. Your duplicity is hardly surprising. I should have slaughtered you and your malformed brethren long ago.



Hier noch der obligatorische Killshot: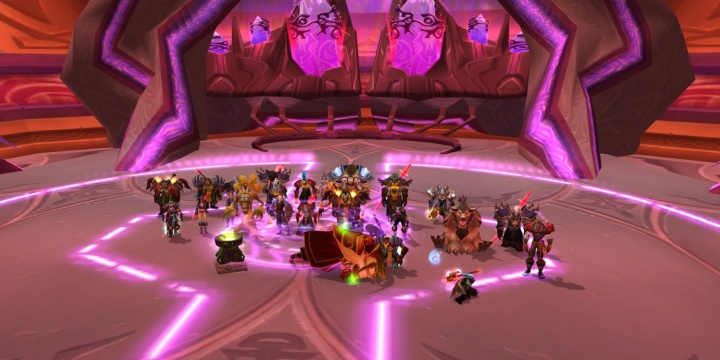 Für die Fans bewegter Bilder hier einmal wieder der aufgezeichnete Dokumentationsfilm unseres Lieblings-Hängemännchens

Hangmán!
Viel Spaß beim ansehen.


P.S.: @

Hangmán: Hans Zimmer hat gerade angerufen und hätte gerne seine extraportion Pathos zurück! xD
Comments
No comments available.